Home
If You are Considering a DIY Fiberglass Pool Installation, or Want to Make Sure Your Fiberglass Pool Contractor Does a Great Job, Watch This Video…
Hi, my name is Jason Hughes
…and if you are considering a DIY fiberglass pool installation or considering using a contractor to do the work for you, there's something you need to know:
As one of the nation's leading fiberglass pool professionals I encounter two major problems on a regular basis, and I've made it my personal goal to eliminate both of them:
I'm tired of seeing homeowners attempt to install their own fiberglass pool, only to experience disastrous, even heartbreaking, results.
I'm tired of hearing stories of fiberglass pool construction problems that could have been prevented—if only if the homeowner understood more about the installation process and knew what to ask the contractor and what to look for.
So here's my solution:
DIY Fiberglass Pools: The Ultimate Online Video Guide
I've designed this online product specifically to help potential fiberglass pool owners overcome their fears and concerns!
If you're a DIY'er, you're probably wondering:
"How am I going to handle the parts of the project I'm unfamiliar with?"
"Can I avoid making rookie mistakes that will cost time and money?"
"Is it possible to install a fiberglass pool like a seasoned professional on my very first attempt?"
And for those of you entrusting your installation to a contractor you're probably dying to know:
"How can I acquire the knowledge that will help me fully understand the installation process, so I can protect myself and my family from becoming one of those 'pool nightmare' stories?"
Well, I have great news!  All that stands between you and a successful fiberglass pool installation is one thing…information!  And teaching you about fiberglass pools is my #1 Goal!
My 4 Goals for this Product:
To share all the knowledge I've obtained over the past 12 years and 700+ fiberglass pool projects.
To produce an easy to follow, comprehensive installation guide that teaches every step of the fiberglass pool installation process through hands-on video demonstration.
To give you all the resources you need to prevent you from becoming one of those pool nightmare strories.
To provide instant online access to the richest library of fiberglass pool installation videos that has ever existed.
And here's my commitment to you:
"I promise that if you take the time to watch and study "DIY Fiberglass Pools: The Ultimate Online Video Guide", you will be empowered with the information you need to achieve a World Class Fiberglass Pool Installation."
-Jason Hughes
Introducing: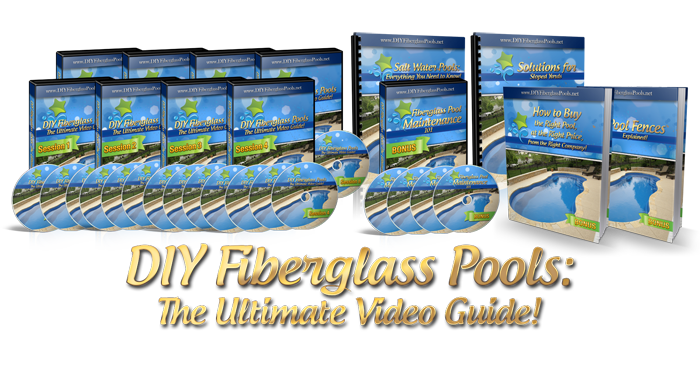 ***Note: This is an online product.
Inside, You'll Have Instant Online Access To:
Session One: Before You Dig
In this online video series you'll discover…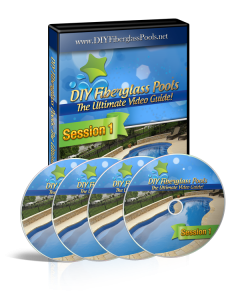 Shooting Grades, Elevations, and Transits 101
How to Lay-off Your Fiberglass Pool
How to Determine Your Pool Elevation
How to Calculate Dig Depths Correctly the First time
How to Use the Manufacturer Dig and Lay-off Sheet
The Anatomy of a Fiberglass Pool
…Plus Much More!
Session Two: Excavation
In this online video series you'll discover…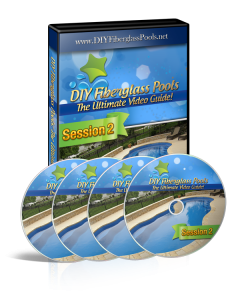 Soil, Groundwater, and Rock Basics
Excavation Practices to Insure a Stable Fiberglass Pool
Common Fiberglass Pool Excavating Mistakes
What Excavating Equipment We Use and Why
Video Demonstration of Proper Fiberglass Pool Excavation
How to Install a Simple and Cheap Drainage System Around Any Fiberglass Pool
…Plus Even More!
Session Three: Installing the Gravel Pool Base
In this online video series you'll discover…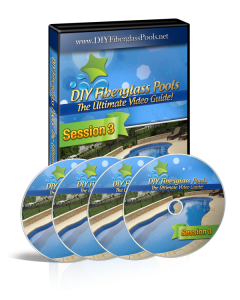 What Material Provides the Best Foundation for a Fiberglass Pool and Why
A Comparison of Sand vs Gravel as a Base Material
The Tools, Products, and Materials Needed for This Phase
How to Lay-off the Pool Base Using String Lines
How to Produce a Level and Consistent Pool Base
How to Establish a Stable Pool Base That Prevents the Pool From Moving, Settling, or Shifting Over Time.
…Plus Much More!
Session Four: Outfitting the Pool
In this online video series you'll discover…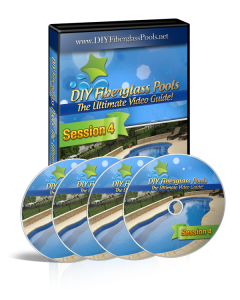 What Outfitting Means and Why it's a Crucial Part of Every Fiberglass Pool Installation
What Skimmers, Returns, Pool Lights, Main Drains, and Other Fittings We Use and Why
How to Determine the Best Location for Skimmers, Returns, and Main Drains on the Pool Shell
How to Properly Mark and Cut Holes in the Fiberglass Pool Shell
How to Install Leakproof Skimmers, Returns, and Main Drains
The Best Pool Lights to Use on Fiberglass Pools and How to Install Them
What Tools and Materials are Needed to Outfit a Fiberglass Pool
…Plus Much More!
Session Five: Plumbing
In this online video series you'll discover…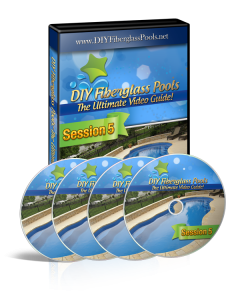 How Pool Pumps, Filters, and Pool Plumbing Works
The Substantial Difference Between Flexible PVC and Rigid PVC Pipe
How to Heat Bend Rigid PVC
Fiberglass Pool Plumbing Tips and Tricks
How to Pre-Plumb a Fiberglass Pool and Why
How to Plumb Return, Skimmer, and Main Drain Lines
Tips for Proper Plumbing Trenches
How to Plumb the Pump and Filter System
How to Install and Plumb a Cascade on a Fiberglass Pool
How to Plumb Salt Water Chlorinators
….Plus Much, Much More!
Session Six: Lifting, Setting, and Leveling the Pool
In this online video series you'll discover…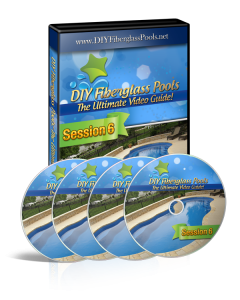 How to Safely Lift a Fiberglass Pool Shell
The Two Ways to Lift and Unload a Pool
What Materials Are Needed for Lifting and Setting
How to Properly Set a Fiberglass Pool in the Hole
How to Check the Pool For Level
How to Adjust the Level of a Fiberglass Pool
How to Prepare the Base, Set, and Level a Deep End Fiberglass Pool
…Plus Much More!
Session Seven: Backfilling the Fiberglass Pool
In this online video series you'll discover…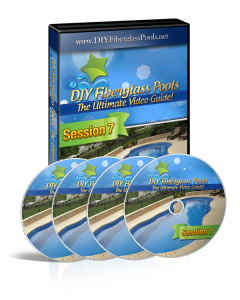 What Backfill Material is Best and Why
How to Determine How Much Backfill Material You'll Need
The Importance of Proper Backfilling Proceedure
How to Safely Backfill Your Fiberglass Pool
How to Avoid Common Problems Associated With Improper Backfilling
How to Pack the Seats and Steps with Gravel
…Plus Much More!
Session Eight: Bonding Your Fiberglass Pool
In this online video series you'll discover…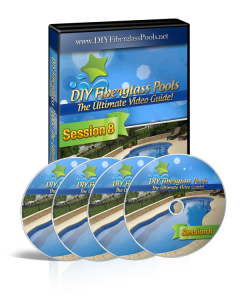 What Equipotential Bonding Is and Why it's Critical for Safety
What Components Require Bonding Around Your Pool
How to Bond Various Components of the Bonding Grid
How to Bond the Water in Your Pool
How to Avoid Nuisance Voltages In and Around Your Pool
…and Much More!
Plus I'm Throwing in these
Amazing Bonus Features:
Bonus #1: Fiberglass Pool Maintenance 101 Online Video
Want to know how to maintain your new Fiberglass Pool? In this video tutorial session, Jason discusses everything you need to know about owning a fiberglass pool including: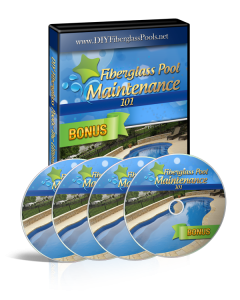 How to Operate the Pump and Filter System
How to Clean and Vacuum the Pool
How to Maintain the Pool Shell
How to Understand Basic Water Chemistry
Plus much, much, more!
Bonus #2: Marcus Sheridan's highly sought after ebook, "How to Buy a Swimming Pool the Right Way, From the Right Company, at the Right Price."
Marcus revolutionized the fiberglass pool industry with this ebook that has been read by thousands of potential pool customers. Inside you'll discover: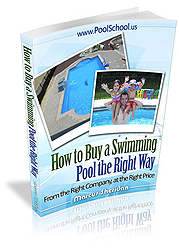 How to Find the Right Fiberglass Pool Shape and Size for You
Which Pool Options and Accessories Best Meet Your Needs
An In-Depth Discussion of All Major Pool Options
An Overview of Patio Materials
Pages and Pages of Content Dedicated to Teaching You About Fiberglass Pools
Bonus #3: Free Online Guide: "Solutions for Pools on Sloped Yards"
Do you have a sloped yard? Wondering what's involved in making a pool work on your site? Here's what you'll discover: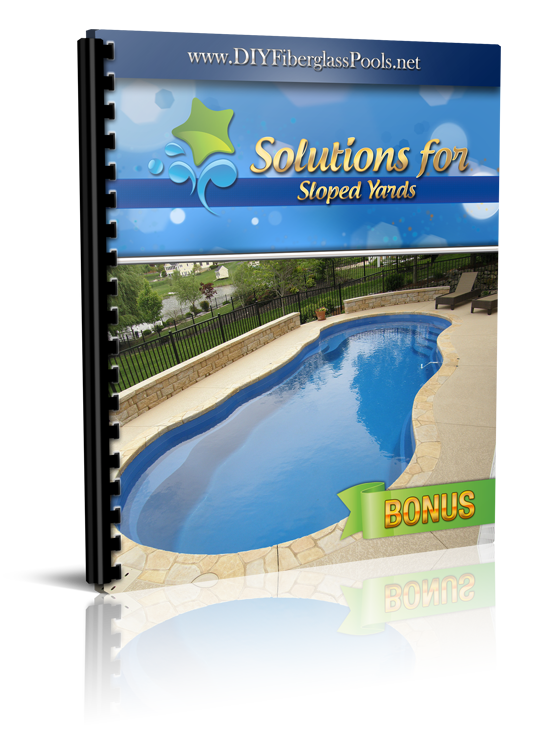 What Solutions Exist for Installing Pools on Sloped Sites
Comparison of Retaining Wall Materials
How to Avoid Retaining Walls in Certain Cases
How to Set the Pool Elevation Based on Yard Slope
And much, more!
Bonus #4: Free Ebook: "Pool Fences Explained!"
In case you didn't know, every inground pool needs a fence. This in-depth ebook covers the following: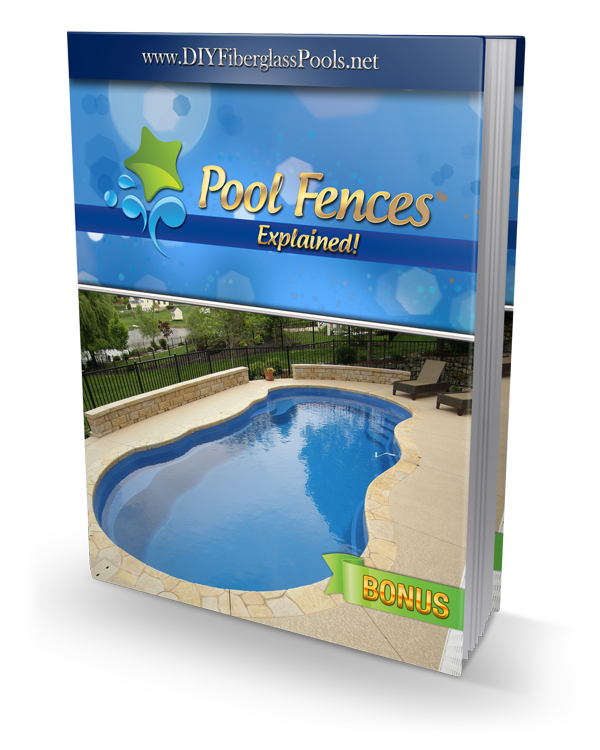 Understanding Basic Fence Code Requirements
An Overview of the Most Common Pool Fences
The Pros and Cons of Each
Common Fence Installation Mistakes
Plus much more…
Bonus #5: Free Online Guide: "Salt Water Pools: Everything You Need to Know"
Interested in owning a salt water pool? If not, you should at least consider it, and this Free Guide will explain the following: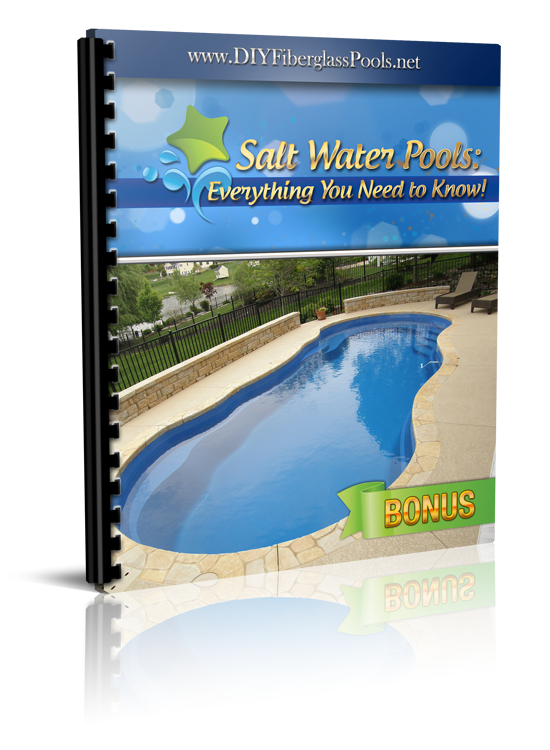 How Salt Systems Work
Short and Long Term Costs of Salt Systems
How Long Salt Systems Typically Last
How to Maintain a Salt Water Pool
The Pros and Cons of Salt Water Chlorination
How Salt Reacts with Other Pool Components
Common Problems with Salt Pools and How to Avoid Them
The Difference Between Salt Chlorination and Standard Chlorination
Plus much more!
At this point you probably have some questions, such as:
Q: Isn't there enough free information about fiberglass pool installations on the internet?
A: Here's the thing. There is no shortage of videos showing fiberglass pool installations on YouTube. But here's what you get….dig a hole, set the pool, fill it with water. You already knew that! Those videos are designed to sell you a pool, not help you install one. You need a complete, step-by-step guide, and you won't find that anywhere else on the internet…..trust me, I looked.
Q: Is this product just a series of re-purposed YouTube videos?
A: Absolutely not! The content in this guide was written, produced, and published for this specific purpose.  You won't find these videos, or any content like them anywhere else.
Q: Can this product help me even if I'm NOT installing my own pool?
A: Absolutely, in fact many folks just want to better understand the installation process before their pool goes in. If you're having a fiberglass pool installed, I promise that this product will give you a level of expertise that will enable you to talk intelligently about the details of your project with you contractor, and empower you to increase the quality of your installation.
Q: What qualifies you to teach Fiberglass Pool Installations?
A: That is a great question! In 2001 I started River Pools with my two business partners. Since that time I have been personally involved in over 700 fiberglass pool installations. My fiberglass pool related articles and videos have been read and viewed by over a million people on the internet from all around the world. I teach fiberglass pool installation classes at the The International Pool, Spa, and Patio Expo each year and our company was ranked one of the Top 50 Pool Builders in America by Pool and Spa News in 2012 …and I want to teach you to install pools exactly as we do.
Q: Can I view the videos on my Mac, iPad, tablet, PC, or mobile device?
Yes, the videos are compatible with all computers and devices. If you have internet access, you can use this product and it does not require any special software or equipment. (In other words, you can watch this while you're on the jobsite!!)
Q: How Long will I have to wait to get access to all the training videos?
A: This is an online product that gives you instant access to 100% of the learning materials.  There are no hard copy DVDs or books with this product so you can begin learning immediately!

My 30 Day 100% Money Back Guarantee:
"I'm so confident that this product will exceed your expectations that I'm willing to put all the risk on me."
If you are unsatisfied with this product for any reason, just send me a quick email and I'll refund 100% of your money right away.
Who This Product is NOT For:
I'm not interested in wasting your money, so it's important to me that you understand that this product may not be for you.
This product is not for you if:
You feel as though you have nothing new to learn about a fiberglass pool installations.
You feel 100% confident in every single aspect of your pool contractor's installation methodologies.
You are not willing to invest the necessary time in studying the video content and learning the proper building techniques therein.
You are willing to invest $20,000-$80,000 in your backyard…and even thousands on a single pool accessory, but not willing to invest a fraction of that in the knowledge that can make the entire process a success.
Yes, I want Instant Access To This Amazing Online Training Now!
Session One: Before You Dig
Session Two: Fiberglass Pool Excavation
Session Three: Laying the Pool Foundation
Session Four: Outfitting the Pool
Session Five: Plumbing
Session Six: Lifting, Setting, and Leveling the Pool
Session Seven: Backfilling
Session Eight: Bonding the Fiberglass Pool
Bonus #1: Fiberglass Pool Maintenance 101 Video Tutorial
Bonus #2: How to Buy the Right Pool, Price, and Company ebook
Bonus #3: Solutions for Sloped Yards
Bonus #4: Pool Fences Explained!
Bonus #5: Salt Water Pools: Everything You Need to Know
Originally $799.00, Now Just: $189
"I have been a general contractor for twenty six years and am very familiar with all aspects of construction, however I never installed my own pool….Thanks to Jason and the information and guidance he provided I am confident that my installation was done properly." Gary, Pennsylvania